Cemeteries
The Council has six public cemeteries, these are in Bulls, Marton, Ratana, Turakina, Taihape, and Mangaweka.

council now also administers the Rangatira (Hunterville) Cemetery.
Contact details for private cemeteries within our district can be located in the Rangitikei A-Z Directory.

Cemetery Administration Manual

Clifton (Bulls)
Bulls Clifton Cemetery is located at the end of Watson Street, Bulls. First corner on the left in the 50km area heading south into Bulls on State Highway 1 (SH1).
Mangaweka
Mangaweka Cemetery is located on Mangarere Road, before you get to the Mangaweka township, 300 metres from State Highway 1 (SH1).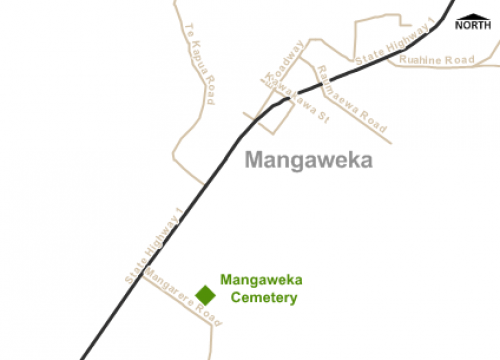 Mt View (Marton)
Mt View Cemetery is located on State Highway 1 (SH1) 0.5kms north of the Calico Line corner.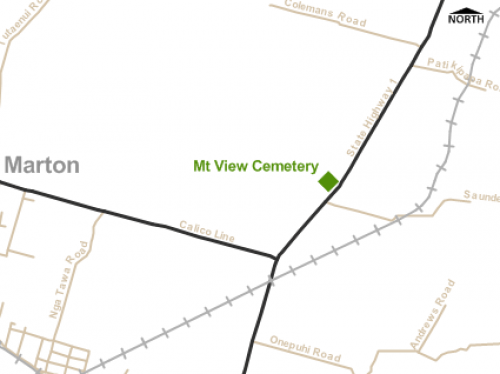 Ratana
Ratana Cemetery is located on Ratana Road, 1.3km from State Highway 3 (SH3) at the Ratana turn off and at the end of a long drive way. The left hand side of the cemetery is administered by the Council, the right hand side declared full and administered by the Ratana Community Board.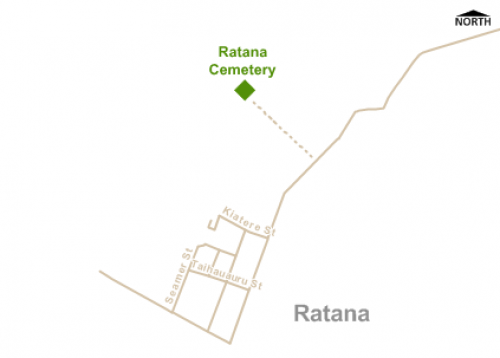 Taihape
Taihape Cemetery is located on the left hand side of State Highway 1 (SH1) heading north just before O'Taihape Valley Road.
Turakina
Turakina Cemetery is located on the hill on the right hand side of Turakina Township heading north on State Highway 3 (SH3).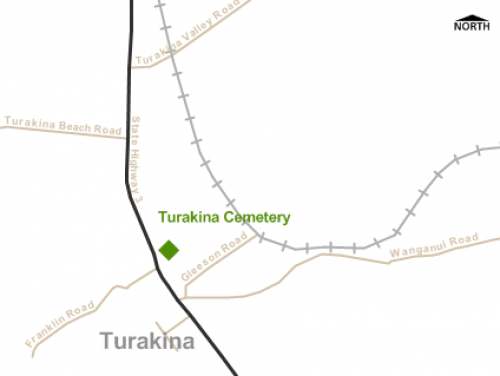 Rangatira (Hunterville) 
Hunterville Cemetery is located at 326 Murimotu Road, Hunterville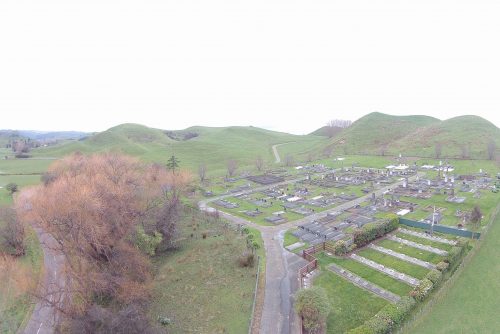 Rangatira Cemetery Arial View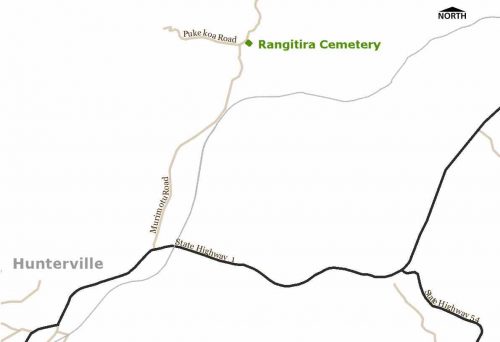 * Note - maps on this page have been sourced from: LINZ data. Crown and Critchlow. Copyright reserved.